On the Friday 4th December Simcox Construction celebrated the Simcox Excellence Awards & Christmas function. We celebrated our successes and acknowledged our staff that go beyond and demonstrate our core values.
Staff were nominated by their peers and colleagues for the following awards:
Category - Core Value: To get everyone home safely each night:
John Gilmore – Overall Winner
Cliff Bennett
Tom Keall-Grant
Category - Core Value: Fair day's work for a fair day's pay:
George Moko – Overall Winner
RJ Ryder
Gavin Woodley
Category - Core Value: Promote Isaac & Simcox positively:
Jesse Klempel – Overall Winner
Nathan O'Malley
Tom Keall-Grant
Category - Core Value: Get it right the first time:
Zac Payne – Overall Winner
Greg Hooper
Jesse Klempel
Category - Core Value: A place where people matter:
Nathan O'Malley – Overall Winner
Charlie Harper
Dave Bacon
Category – Team of the year:
Waikawa Marina Upgrade Team – Overall Winner. Here is a link with a timelapse of the Waikawa Marina Project: https://youtu.be/_ODSlyR-d3U
Delegat Webb Block Development Team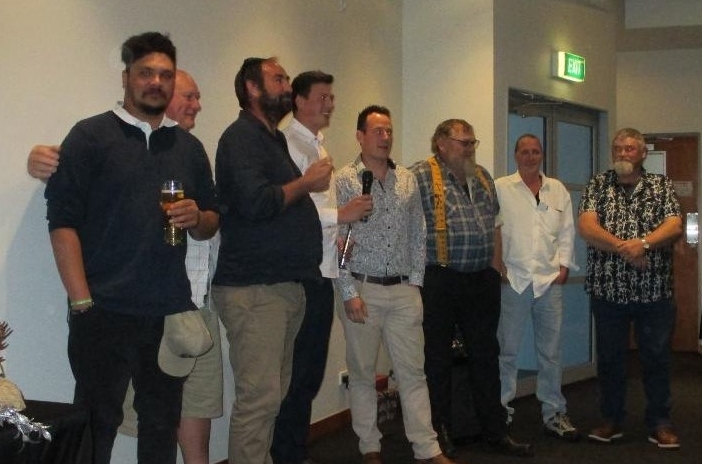 Category – Special recognitions:
Jono Holland for completing his New Zealand Certificates in Utilities Maintenance in Water, Wastewater & Stormwater Level 4.
Rod Kirk received the Simcox Gold Rock that recognises outstanding overall commitment to the business and team. Rod has consistently contributed to the guidance and development of staff and projects on the ground & in partnering with clients.
Congratulations to all nominees and winners. Keep up the good work!